Chocolate Company Logo Bars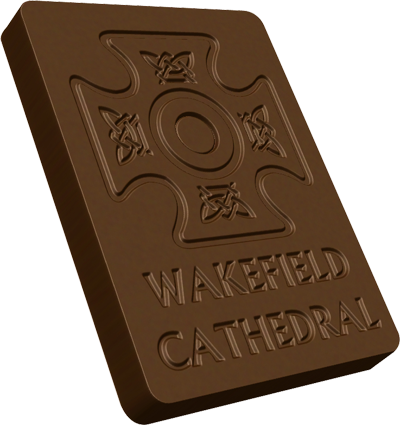 Coeur de Xocolat can provide the unique service of creating delicious chocolates in the shape of your company logo. Milk, dark, white & coloured chocolate can all be used to create an identical, yet entirely edible version of your logo or product making the ideal gift for prospective clients & business partners to ensure your company is the one they remember.
We will organise for your logo to be turned into a chocolate mould & then we will use our chocolate expertise to hand-make any quantity of chocolate logos which we will professionally package ready to sell or give-away.
For Events and exhibitions, we can supply an expert chocolatier to set-up & run the stand & can also run interactive chocolate making demonstrations throughout the exhibition.
What's included?
Ingredients, flavours and packaging • Mould design and ten moulds