Introducing David: A Maestro of Chocolate, Culinary Excellence, and Social Impact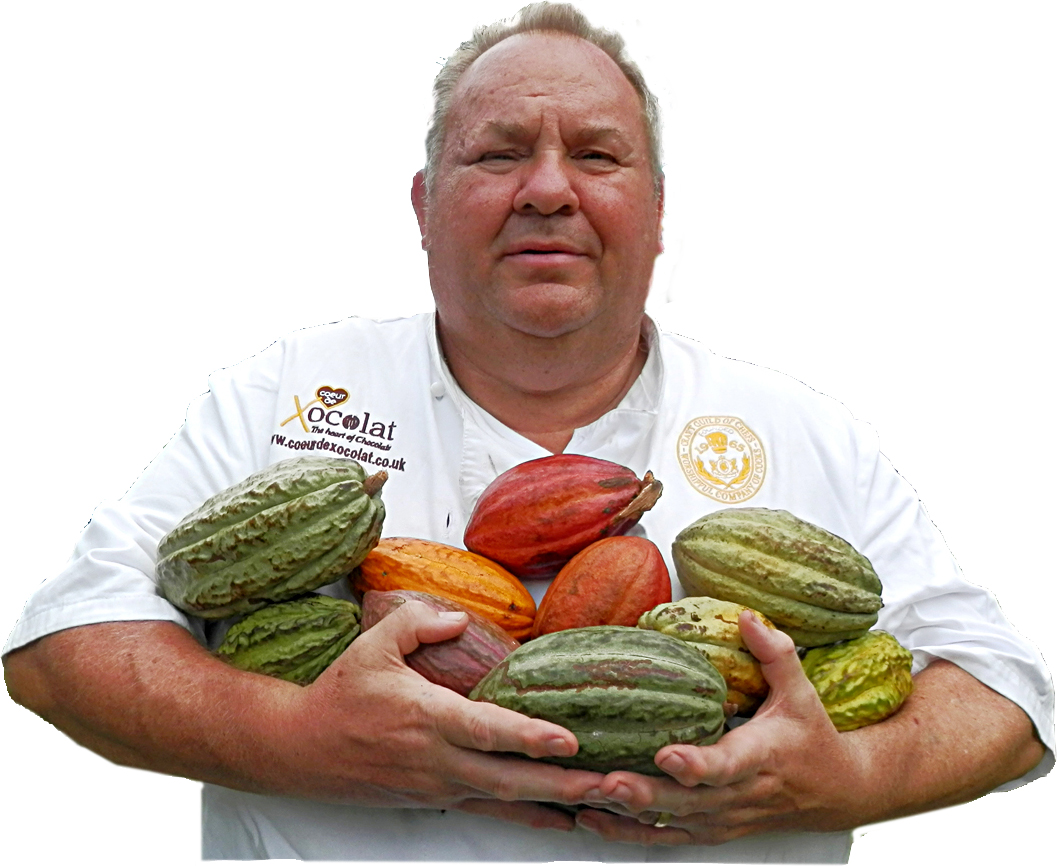 Step into the extraordinary world of David, an exceptional individual whose journey through the realms of hospitality and chocolate has been nothing short of awe-inspiring.
With a legacy adorned by a plethora of accomplishments and accolades, David stands as an undisputed maestro in his field.
As a Fellow of the Institute of Hospitality, a Disciple of Escoffier, and an esteemed member of the MasterChef craft guild, David's expertise and passion for his craft are beyond compare.
His profound knowledge and remarkable achievements have firmly established him as a luminary in the culinary world.
David's credentials serve as a testament to his unwavering dedication.
As a champion of international trade initiatives, he proudly bears the title of DBT export champion, showcasing his mastery in promoting and fostering global commerce.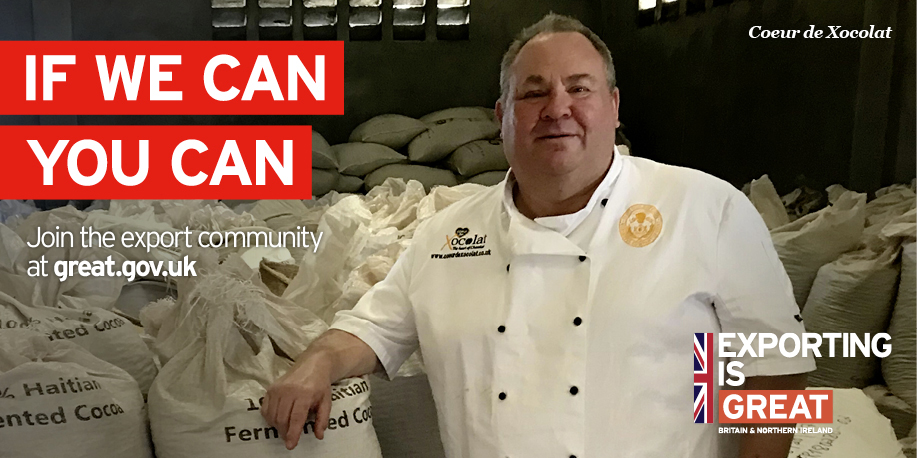 Delving deeper into his culinary prowess, David's role as a discerning food judge for prestigious awards such as the Academy of Chocolate Awards, International Chocolate Awards, Great Taste Awards, World Steak Awards, and the British Pie Awards speaks volumes about his authority in the industry. His impeccable palate and insightful judgments have set the gold standard for culinary excellence.
Yet, David's contributions extend far beyond accolades. He has truly mastered the art of creating award-winning products and partnering with companies to achieve their own successes.
His journey as a trailblazer in the realm of chocolate reveals an unwavering dedication to sharing his boundless passion and knowledge with the masses.
What truly sets him apart is his ability to illuminate chocolate in a unique light, showcasing its versatility through thoughtful pairings and innovative use in savoury dishes.
David's captivating demonstrations and enlightening talks take audiences on an enchanting voyage through chocolate's history and narrative, fostering a profound appreciation for this timeless delight. Moreover, he extends his influence as an international chocolate consultant, leaving an indelible mark by establishing small-scale bean-to-bar factories and curating bespoke product ranges across the globe, from Haiti to Ghana and Sao Tome. Notably, he led a mesmerising chocolate safari into the rainforest alongside Joanne Harris on behalf of a prestigious five-star hotel group's guests.
A testament to his commitment to social impact, David is deeply involved in working with cocoa farmers to improve farm outcomes and create additional income streams from cocoa and its byproducts.
His efforts not only enrich the lives of farmers but also contribute to the sustainability of the entire chocolate industry.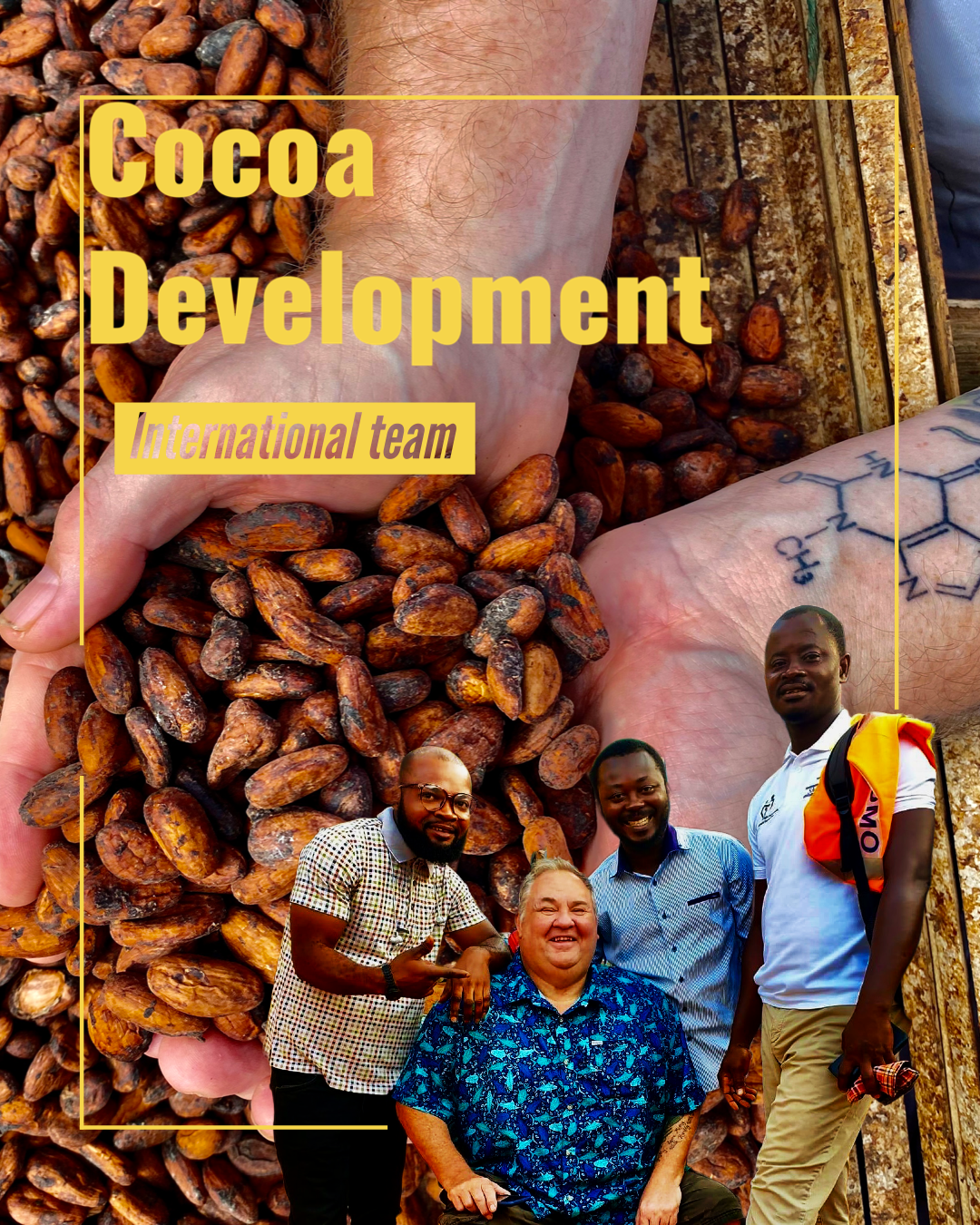 David's dedication doesn't halt at his craft. He serves as a beacon of support for trade justice and sustainably sourced chocolate. His commitment has led him to classrooms both in the UK and abroad, where he imparts his wisdom, leaving an enduring impact on the minds of the next generation.
With over four decades of experience as a distinguished chef, David's tenure with renowned companies like Campbells Soup, Unilever, Bidvest, and Divine Chocolate has fortified his exceptional understanding of food and his impeccable palate. His unwavering commitment to utilising only natural, authentic ingredients, devoid of artificial essences or flavourings, underscores his devotion to unparalleled quality.
David's exceptional storytelling has garnered a devoted following, rendering him a sought-after guest on television and radio, as well as a captivating demonstration chef at prominent events and festivals. His culinary finesse, coupled with his extensive knowledge, crafts a mesmerising experience for audiences around the globe.
In summation, David is more than an award-winning chocolatier; he's a visionary and advocate for trade justice, sustainability, and social impact. His indelible impact on the culinary world reverberates profoundly, and his dedication to promoting premium, natural chocolates continues to kindle inspiration among countless individuals across the planet. David's legacy as a chef, chocolatier, advocate, and partner to cocoa farmers remains etched in the annals of the industry, illuminating the path for future generations towards excellence, innovation, and positive change.
The story continues.
Be part of it, Join the Chocolate Safari.
Company number 08039557