Most of us would agree that good teams are a major part of any successful company.
Team Building is not always about a group of people doing outdoor activities getting wet and cold to bond, chocolate devotees don't need any persuading that chocolate tasting is fun, but I believe that Coeur de Xocolat offers a gentler and more sophisticated team building activity than paint balling or physical outdoor challenges".
Recently, indoor team building have become a fast growing trend, where the fun and excitement is more than the usual corporate soiree outside.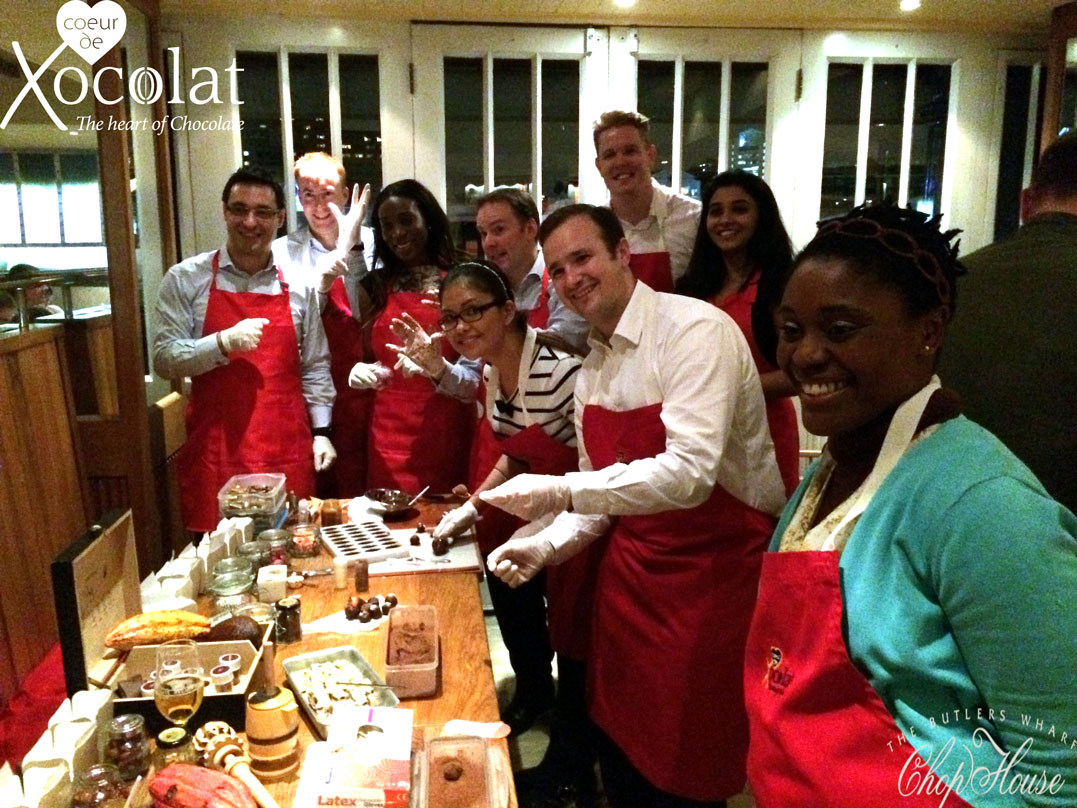 Coeur de Xocolat, have worked with some of the worlds largest companies like Warwick university,PWC, Dannone, DOJ, DWP, Mira and comic relief to name a few
we've seen some of the advantages that good team building events can bring. Lots of organisations already know that it can prove to give a boost to the long-term success of a company.
We love how cooking and eating together builds bonds between people. And people love chocolate. So, it seems perfectly natural for to bring them together in a hands-on event for your team featuring chocolate and problem solving.
During our time together delegates learn about chocolate, work together to make and enjoy a number of chocolate and other sweet delights.
Then pack up their rewards to take home or back to the office—if they get that far. When you talk about incentives, it's hard to go past chocolate.
And as the employer, what do you get in return after the workshop?
This is your chance to have everyone involved and be on a par with each other.
It's a great opportunity time for them to meet up with the people they don't often meet within the office as they mix with everybody.
You will be surprised when you come back to work the next business day and you see the buzz around the office as you're relieved and refreshed staff resumes their job.
You and your employee both get the best of both worlds with this fun team building activity.
We can do anything from a 30-minute ice breaker, a 4-hour sit-down to a three-day chocolate safari in Bruge or Paris. If you have an idea that isn't on the list, please contact us with your ideas.