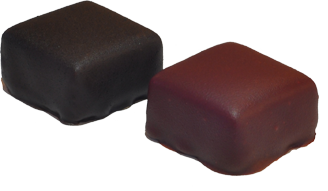 Chocolate masterclass
Spend a half or day with award winning chocolatier David Greenwood-Haigh learning how to make a variety of delicious truffles and filled chocolates!
Our Chocolate masterclass is our most popular workshop – Its an uplifting and fun treat packed with history, sensory tasting, discovery, demonstrations and of course lots of mouth-watering chocolate making.
Each event is individually tailored to suit your requirements, this unique event focuses on bringing out a creativity through an indulgently culinary journey, after which everyone leaves weighed down with their creations
Chocolate Connoisseurs' Tasting
Starting with a quick (and tasty) history lesson, our Master Chocolatiers will guide you through the magical legends of chocolate, with the chance to sample plenty of exotic tasters along the way.
With a bean-to-bar discovery and chocolate connoisseur tasting session, you'll then be sampling raw cocoa nibs, 100% pure chocolate.
Unique Chocolate Making
Diving into the creative chocolate workshop, you'll start off making and decorating a your own chocolate lollipop
Chocolate Making
After demonstrations from the Master Chocolatier, you'll then be ready for fresh-cream truffle making. You'll be dipping and decorating your way to yummy creations using dark chocolate ganache, milk chocolate fudge, bowls of melted chocolate and decorations.
Goody Bags
Every team member will leave with the chocolate making experience with their very own handmade creations (including chocolate lollipop and at least 15 handmade chocolates), packaged up in ribbon tied box.
This workshop will cover everything you need to be able to make your own professional quality truffles - and of course, you'll get to take home everything you make!
Duration: 2-2.5 hours