Chocolate and the Quakers
Recently I was in a Quaker boarding school teaching chocolate history and chocolate making to a class of international students.
I was asked to make sure I included the many links to the Quakers who pioneered much of the chocolate brands here in the UK, who pioneered several of the chocolate brands here in the UK. It's true that chocolate is a sweet pleasure, but it has a complex and not-so-sweet past.
Most of us have seen the porridge box with a picture of a Quaker on it, but I'm not sure how many of us know that Quakers are associated more with cocoa and chocolate than with oats - so here's a quick jaunt into UK Quaker chocolate history.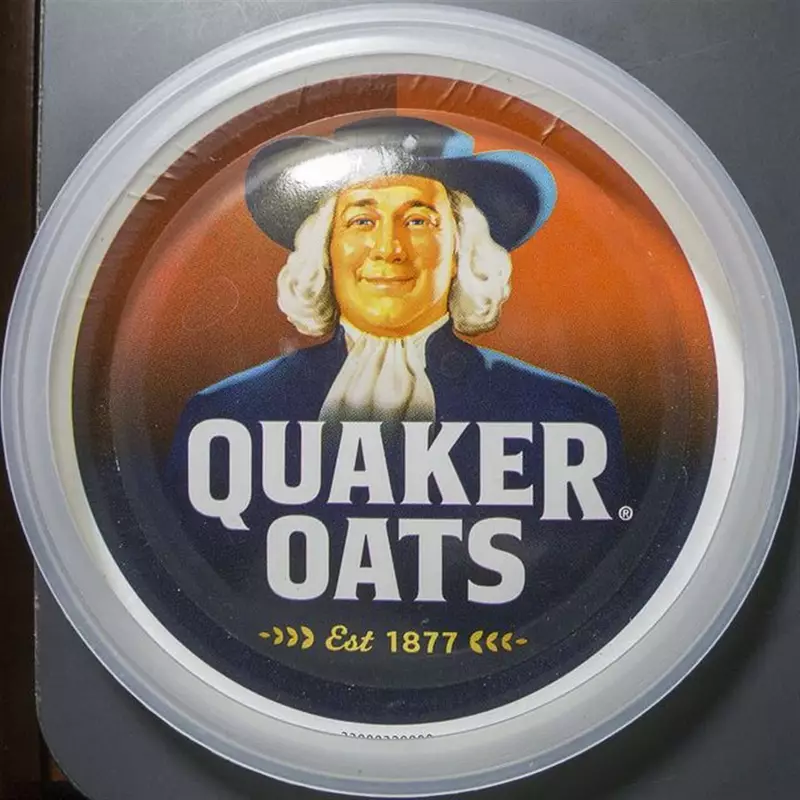 Quakers were formed as a protest against the established Church but refused to swear an allegiance to the Church of England, so an Act of Parliament was passed. With the Quakers Act members were excluded from public life and universities, and debarred from many public and civic offices along with other non-conformists.
Professions such as medicine or the law were not open to them, which explains why so many gravitated towards business and commerce, and particularly food.
In the 18th and 19th centuries, British Quakers founded a number of companies from Barclays Bank and Clark's shoes, to Huntley and Palmer biscuits.
But it was the chocolate companies – Cadbury in Birmingham, Rowntree's in York, and Fry's of Bristol – that left the sweetest mark on the world.
Unlike the oats, which are now Quaker only in name and have no link to them, these other businesses were originally rooted in Quakerism.
One of the reasons the Quakers chose cocoa and chocolate was said to be down to faith and conscience:
"They were amongst the first businesses to publish a price list for their goods.
At the time there was a lot of bartering to agree terms, but the Quakers said 'No, we'll state the price for goods and it will be a fair fix price, not fluctuating.' People appreciated that, they knew where they stood with Quaker businessmen - they were in it to make a livelihood but not at the expense of customers or employees."
Also tea, cocoa, and sugar appeared to be more ethical alternatives to alcohol.
The companies were destined to succeed, Quakers had already built up a reputation for honesty in business, their faith-inspired insistence on fair pricing and promtly paying off their debts.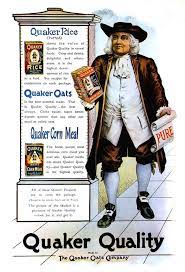 This ethical approach gave Quaker retailers a competitive advantage over their resentful rivals because their customers knew they were not being ripped off and did not have to haggle to try and get a fair price.
During the Victorian era, chocolates popularity catapulted the new thinking Quaker businesses into public prominence.
Three family firms grew out of this: Fry's, Cadbury, and Rowntree's.
Joseph Fry was an apothecary (chemist) in Bristol.
He sold cocoa in his apothecary shop in 1759, emphasising its health-giving properties. It soon became popular in Bath where the coffee houses sold it to the aristocracy.
In 1761, he teamed up with John Vaughan to buy Walter Churchman's company, which was the leading cocoa manufacturer at the time.
By 1764 Fry, Vaughan, & Co had agents in fifty-three towns and a chocolate warehouse in London.
Joseph's son introduced the Watts steam engine in 1795, which made Fry's the first chocolatier to use factory production methods to manufacture their product.
Fry also applied and obtained a patent for a roasting machine to roast the cocoa beans, and by 1824 they were using 40% of all the cocoa that was imported into Britain.
Employees were paid relatively well - ten shillings a week at a time when a farm labourer could expect to earn only seven.
In 1847, Fry introduced the first solid chocolate bar.
They melted cocoa butter, mixed it with cocoa powder and sugar, and pressed the resulting paste into a mold. It was difficult to extract all the fat (butter) from the cocoa, so additives like potato flour were used to stop the cocoa powder from sticking together. (Some of the less scrupulous chocolate manufacturers used additives such as brick dust to enhance the colour of their chocolate.)
John Cadbury served his apprenticeship in the tea trade.
His father gave him some money to set up his own business, and in 1824, he became a tea dealer and coffee roaster on Bull Street, Birmingham. In the shop, he also made cocoa based drinks, by grinding the nibs in a pestle and mortar.
Cadbury could see the potential for cocoa powder, and using his experience in roasting coffee beans and preparing nibs, he made the decision to open a factory in 1831. The earliest price list dated 1842 shows he sold sixteen varieties of drinking chocolate and eleven cocoas. The product could be bought as pressed cakes, flakes, nibs and powder.
As soon as brothers George and Richard took over the family business in 1861, they began to innovate.
They worked on an method of extracting the cocoa butter more efficiantly, so that they didn't need additives. They used marketing slogans, advertising the new Cadburys' chocolate as "Absolutely Pure" and in 1868, they started selling chocolates in fancy boxes.
In 1913, Cadbury's Dairy Milk was the company's top seller.
In 1869, Joseph Rowntree left the family grocery business in York to start a cocoa and chocolate business with his brother John. Rowntree's grew into a highly successful company , developing many new products.
Quaker firms were not the pioneers of milk chocolate, but they soon developed their own versions and recipes.
Fry, Rowntree, and Cadbury showed an enlightened concern for their workforce.
Rowntree founded the village of New Earswick for low-income families in 1902. Education was provided for both children and adults and Rowntree is particularly remembered for his pioneering adult schools.
Rowntree also took a keen interest in the well-being of their employees and the wider community. Joseph's son Seebohm undertook a study of poverty in York, and the family played an important part in setting up of York public library.
One hundred and forty four cottages were built for the Cadbury workers near their factory at Bournville. Infant mortality and death rates in the village in 1915 were half those of Birmingham, and George's wife, Elizabeth, played a crucial part in this work.
Cadbury also invented the idea of a weekend, was the first to grant its workers a 5-day working week, and to provide medical facilities, a canteen, leisure activities and community gardens.
Quaker employers also pioneered pension schemes giving men and women an equal pensions.
They lobbied for improved labour laws.
They were major activist in the campaign to abolish slavery. Elizabeth Fry was a prison reform campaigner.
Beatrice Cadbury gave her fortune away to the poor.
Sadly since then, multinationals have swallowed up these companies. Nestlé took over Rowntree's in the 1980s. Cadbury took over Fry's only to be bought up by Mondelez International.
For me the origins of these companies are part of the wider Quaker story and say a lot about their values. But as we all too often see on tv and read in our newspapers,
Quaker ethics are now just historical footnotes for these vast corporations.
Quaker chocolate history can taste both sweet and sour. Some bars contain cheap palm oil that contributes to rainforest deforestation and habitat loss. Some cocoa plantations have been linked to child labour and deforestation. Ingredients that are transported across the globe don't make for a sustainable treat.
While historically these companies didn't always get everything right, their current practices certainly show less of a commitment towards ethical obligations than that of their Quaker founders.