Chocolate Treasure Hunt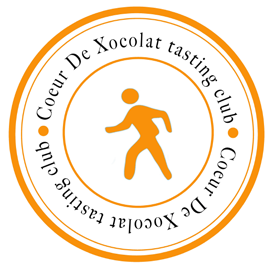 | Duration | Size | Recommended For |
| --- | --- | --- |
| 1-3 hours | Up to - 100 people. | Team bonding; networking; corporate/ client bonding. social events; fun days. brand days, Staff enrichment days |
Your team has up to three hours to solve clues in a bid to earn as much chocolate as possible!
How is the event run?
The event will be run by our experienced, friendly and professional staff. It will commence with a briefing to outline the challenges. There are three principal elements which will keep all team members fully engaged and entertained...
These are:
Cryptic clues (just to get everyone thinking)
Scavenger hunt (not using the expense account but lots of imagination)
Camera challenge (memorable and often hilarious pictures guaranteed)
Teamwork, communication, creativity and innovation are the keys to success. Interaction within a team
will also be emphasised and there will be a requirement to engage with rival teams during the event.
At the end of the event all the photographs taken by participants on the day will be viewed on a slide
show giving teams the chance to see how their rivals have fared and then a debrief will take place to highlight some of the outstanding contributions.
The finale will be the announcement of the results and a prize giving which is always a high-spirited affair! A themed treasure hunt activity gives added focus to a great team building day for all participants.
What's included?
Pre-hunt event management to include unlimited telephone and e-mail support Treasure Hunt pack for each team containing:
Digital camera to use during the hunt (spare batteries provided)
Clipboard & pens, Maps, question & answer sheets
A fabulous box of chocolates for each member of the winning team
Photos from the day
What are the benefits?
The Chocolate Treasure Hunt develops teamwork and improves interpersonal skills. It is an energetic, hilarious, chocolate-packed event that will refresh and re- energize any team!
Request a Quote