Sweet Summer Delights: Chocolate Activities to Enjoy with Kids During School Break
School's out, and the summer sun is shining bright! It's the perfect time to bond with your little ones over fun-filled activities that celebrate the magic of chocolate.
Homemade Chocolate iced lollies:
Beat the heat with a scrumptious treat! Gather the kids in the kitchen and whip up some homemade chocolate iced lollies.
Melt your favourite chocolate, mix it with milk or yogurt, and add a touch of honey or maple syrup for sweetness.
Pour the mixture into lollipop moulds, insert sticks, and freeze until solid.
Voilà! You've got a refreshing and chocolaty delight perfect for sunny afternoons.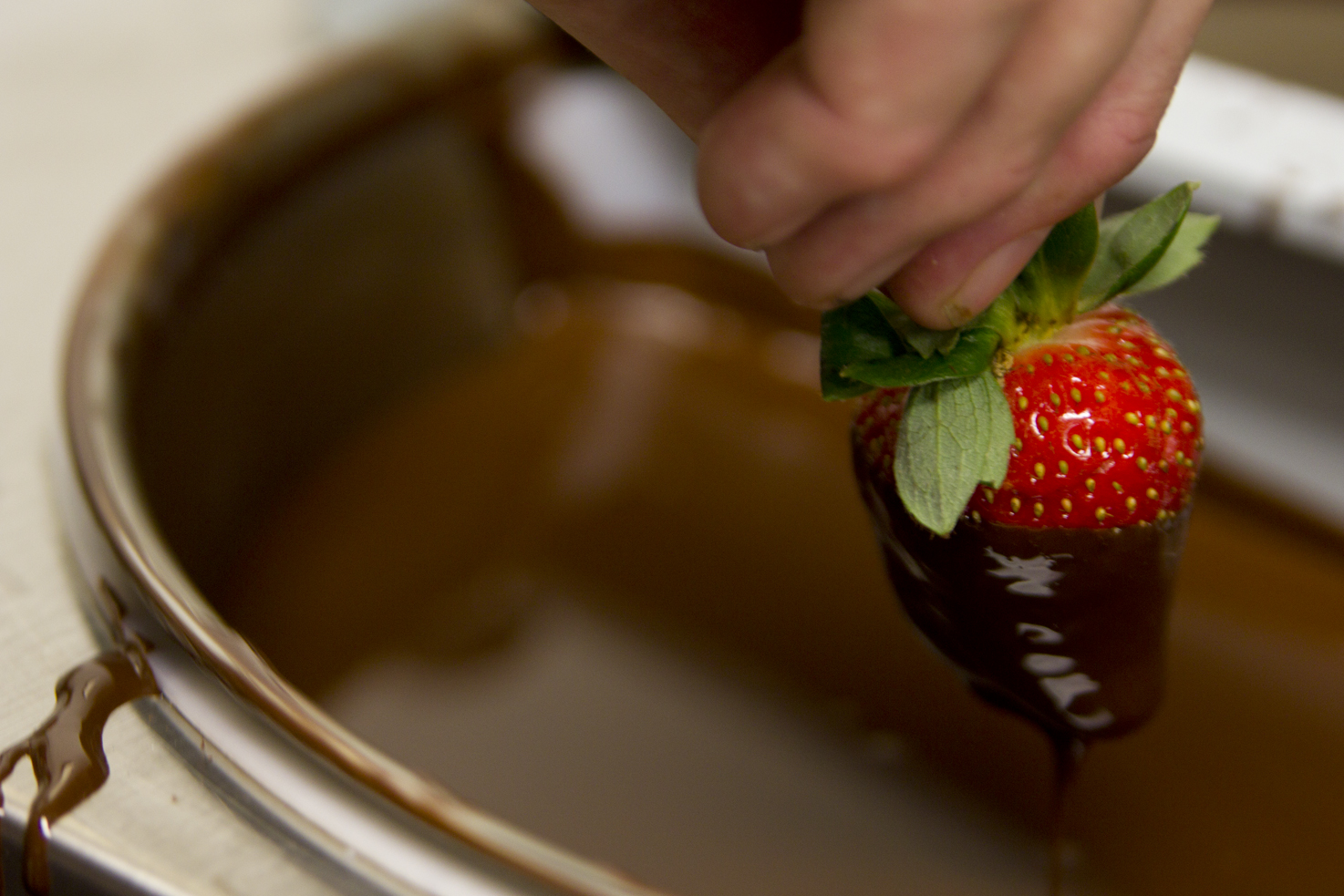 Chocolate Dipped Fruits:
Turn summer fruits into irresistible delights with chocolate dipping fun! Set up a DIY chocolate dipping station with an array of fruits like strawberries, bananas, watermelon, and pineapple. Melt dark, milk, and white chocolate in separate bowls. In the microwave Let the kids dip and coat the fruits with the melted chocolate, and for an extra touch, sprinkle some colourful toppings like, desiccated coconut, or sprinkles.
A nutritious and delicious treat for everyone to enjoy!
Chocolate Treasure Hunt:
Who said treasure hunts are only for pirates?
Transform your back garden into a magical chocolate treasure trove! Create a map leading to hidden chocolate treats and small surprises.
Provide the kids with clues and let them embark on a delightful adventure, searching high and low for the hidden goodies.
The joy of discovery and a chocolate reward await!
Ice Cream Sundae Bar:
Beat the summer heat and satisfy sweet cravings with an ice cream sundae bar. Offer a variety of ice cream flavours and toppings, including, of course, chocolate sauce!
Let the kids unleash their creativity by designing their dream sundaes. Sprinkles, whipped cream, chocolate chips, and cherries on top – the possibilities are endless!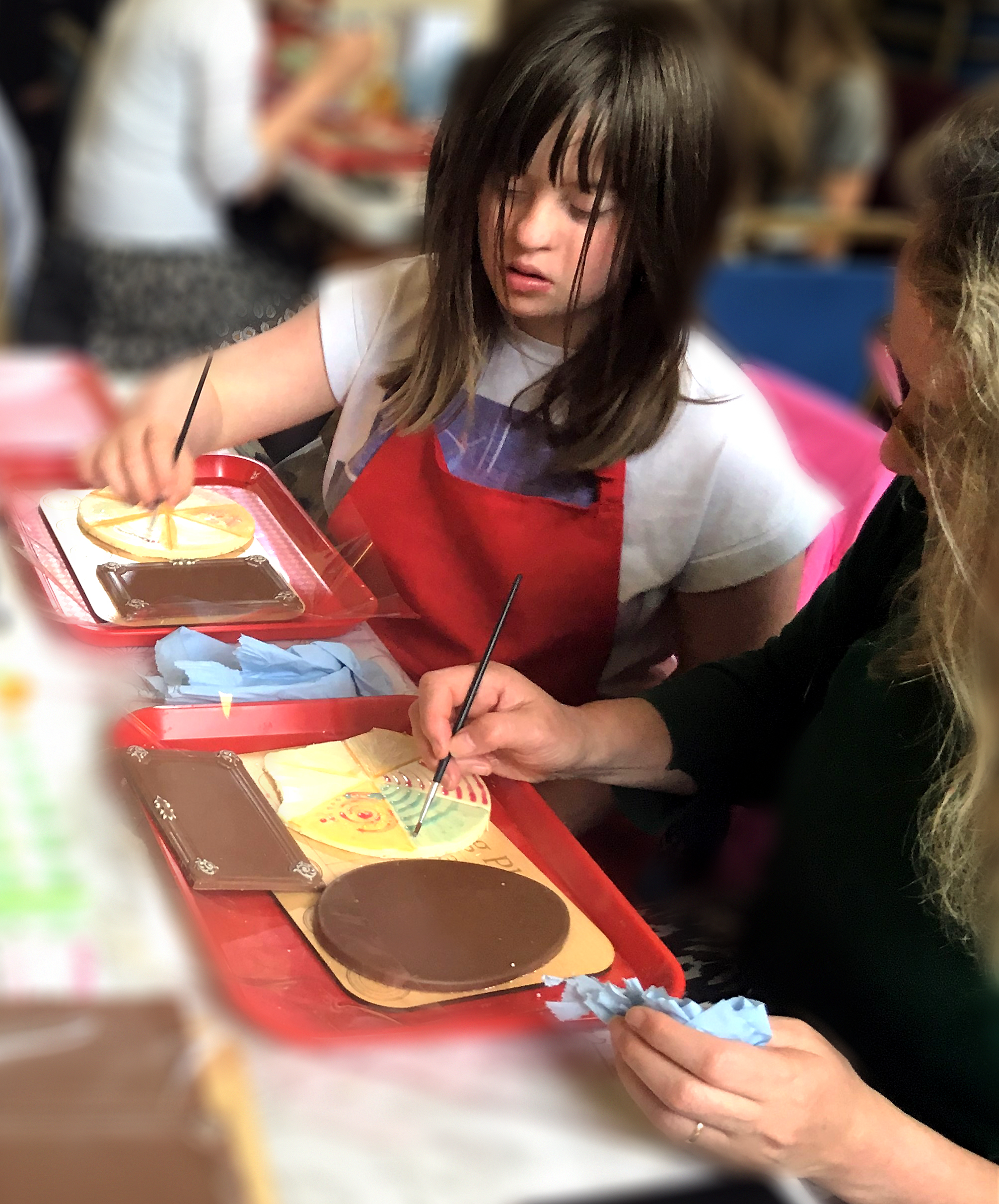 Chocolate Art Workshop:
Unleash the inner artist's imagination with a chocolate-themed art workshop. Provide them with food-safe paintbrushes, melted chocolate, and oil-based edible food colours.
Let them create edible masterpieces on cookies, marshmallows, or rice cakes. The best part? They can enjoy their artwork as a delightful dessert afterward!
Chocolate Storytime:
Combine the love for books and chocolate with a cozy chocolate story-time.
Gather the kids in a comfy spot and read chocolate-themed storybooks together. Afterward, discuss the stories and ask them to share their favourite chocolate memories. Snack on some chocolate treats as you immerse yourselves in the enchanting world of words and cocoa.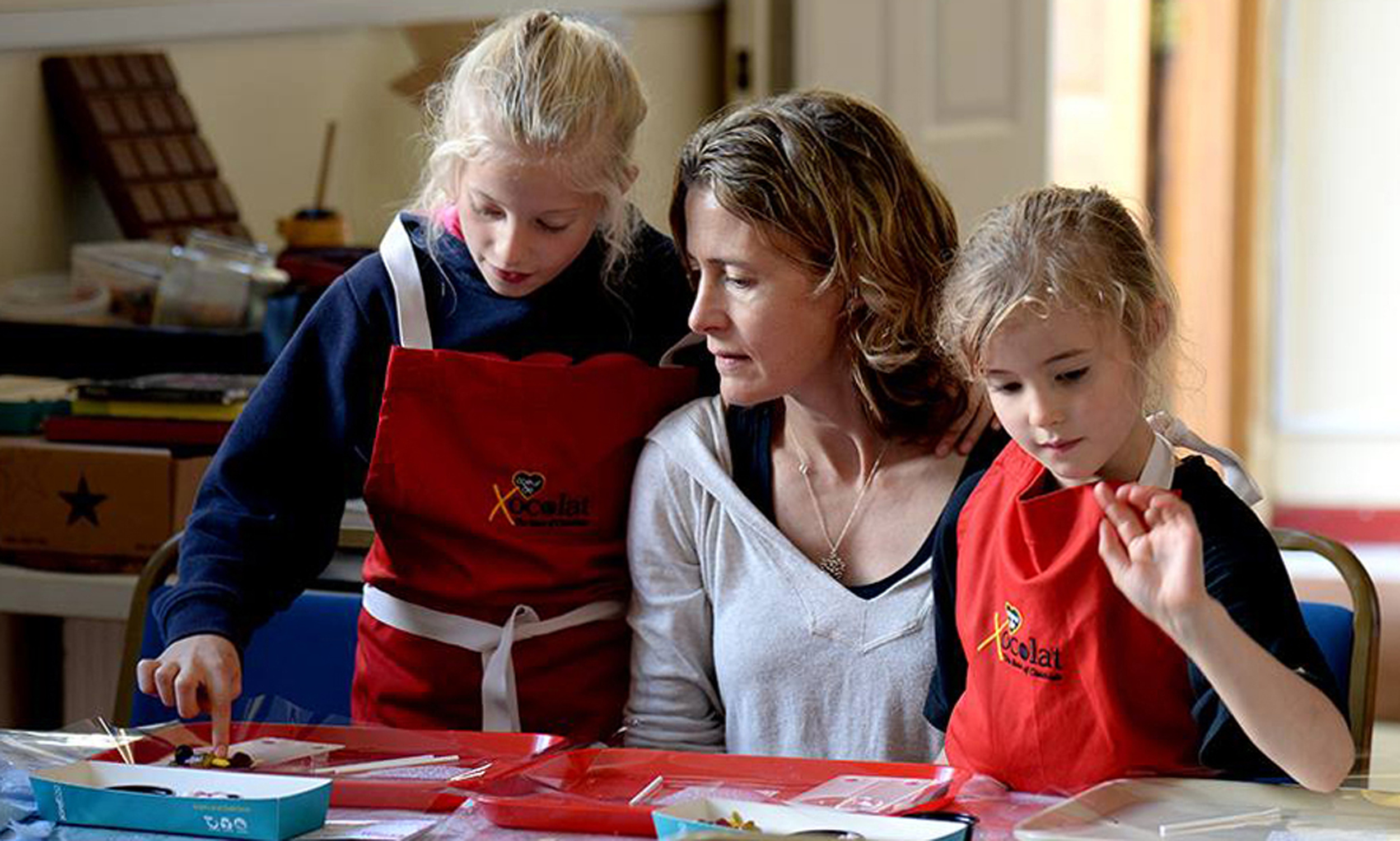 DIY Chocolate Bars:
Get hands-on with a fun and educational DIY chocolate bar-making session.
Start with high-quality chocolate and temper it using my guide if you're feeling adventurous. Add a variety of toppings, such as dried fruits, pretzels, or mini marshmallows, to customise the bars to your taste. Once set, wrap the bars in colourful foil and personalised labels. The kids will be proud chocolatiers of their very own creations!
Conclusion:
With these delightful chocolate activities, your summer break will be a memorable one, filled with laughter, creativity, and scrumptious delights. Embrace the joy of bonding with your little ones while exploring the magic of chocolate together. So, roll up your sleeves, put on your chef hats, and dive into a world of chocolatey goodness that will make this summer one to cherish forever! Happy summer chocolate fun!