Bonfire Toffee whats the history?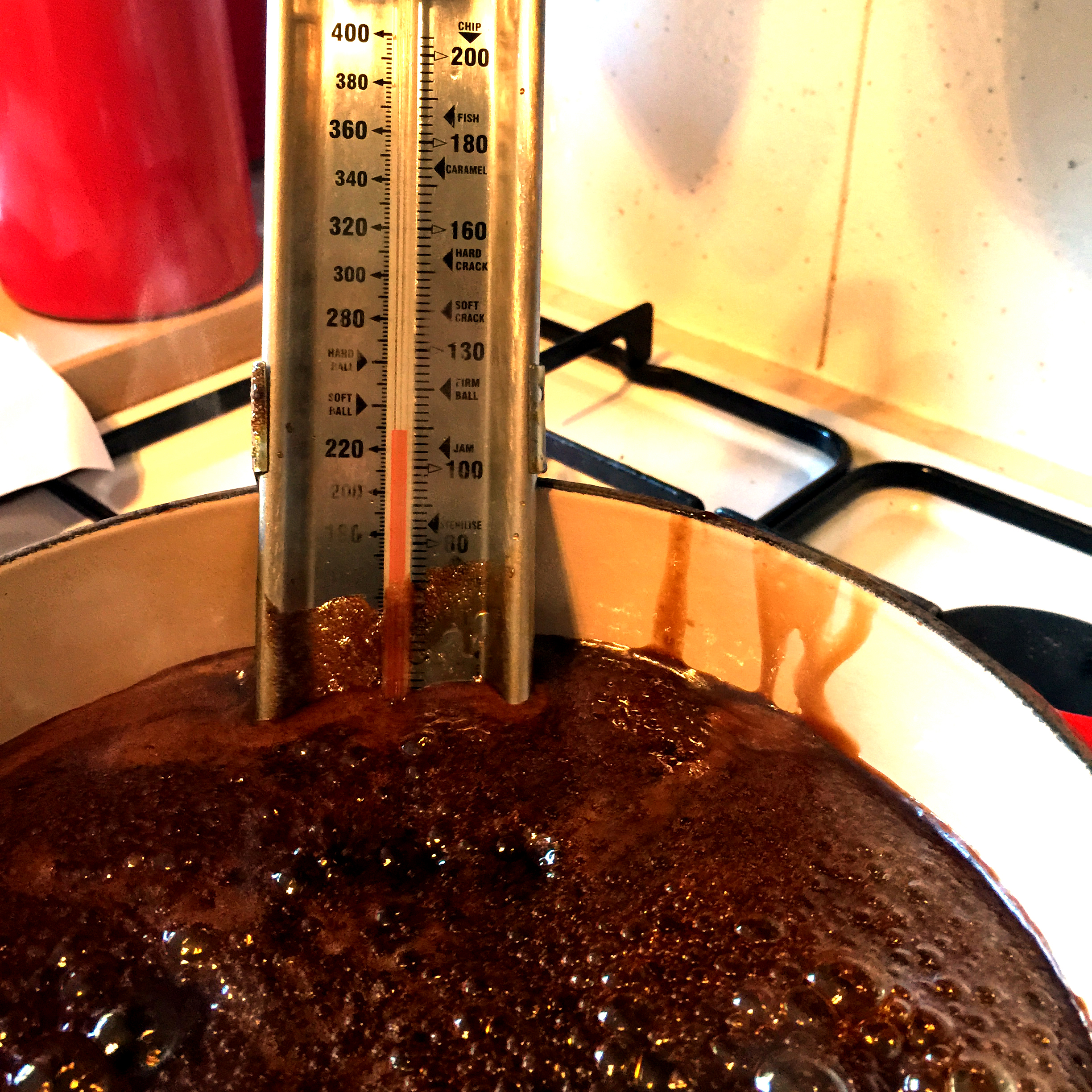 Bonfire toffee is a hard, brittle toffee associated with Guy Fawkes Night in the.
UK From about 1830 to 1900, bonfire toffee became quite popular in Yorkshire. In the 1890s,
Bonfire toffee was usually homemade in the 1960s, it was common for older people in a neighbourhood to make bonfire toffee to hand out to children on Guy Fawkes Night.
The toffee tastes of molasses.
Alternative names:
Treacle toffee, plot toffee, Tom Trot, In Scotland, it is known as claggum, with less sweet versions known as clack. In Wales, it is known as loshin du.
Main ingredients: Butter or margarine, molasses, sugar
Try making your own click here