Let's make 2020 a chocolatey Christmas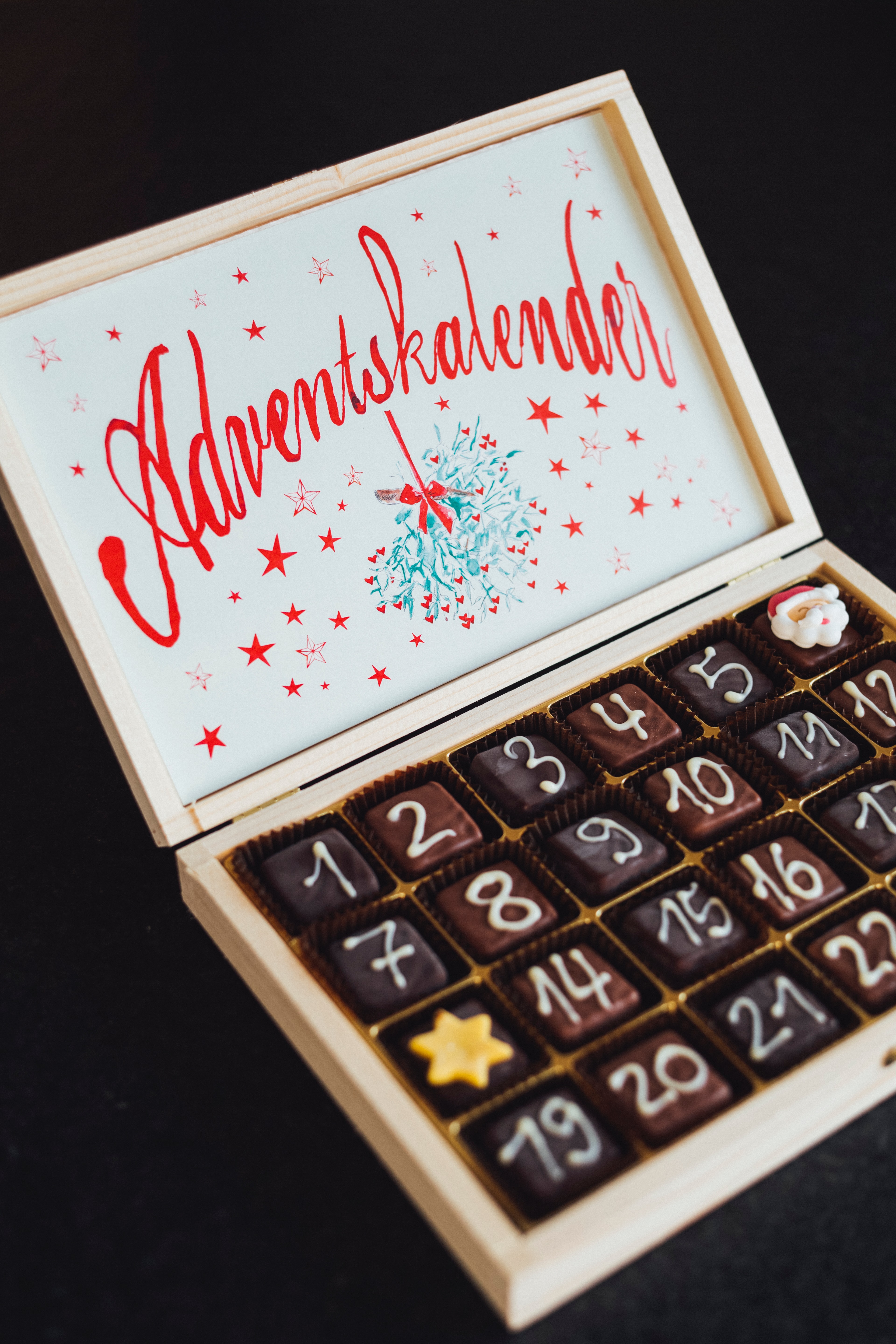 Christmas is synonymous with family, love, food and of course chocolate.
As the best season of the year approaches, lets discover some different ways to enjoy the day with chocolate who doesnt love chocolate?.
While an advent calendar is a great as a token of your affections, the chocolate has by Christmas day, so they are not the only option for chocolate-lovers.
The children get selection boxes dont you deserve somthing choclatey too?
The Olmec's took cocoa beans ground them into a paste mixed it in water with chilli and called it Xocolātl (bitter water) while the Spanish frothed it and added spices and sweeteners.
We are much more fortunate today we can eat it neat, with hot milk or with alcohol. You may choose to put a square of it into your mouth and let it dissolve slowly on your tongue or you can melt it between your fingers and lick it off slowly.
You can make truffles with it, use it to coat a cake or fresh fruit, fill it with tequila, decorate with salt and crystalised lime and make a shooter out of it, and even have a cocoa butter spa treatment.
Below are some suggestions for enjoying this ancient food but no matter how you celebrate, have a chocolate-filled, Christmas!
Chocolate themed Christmas lunch: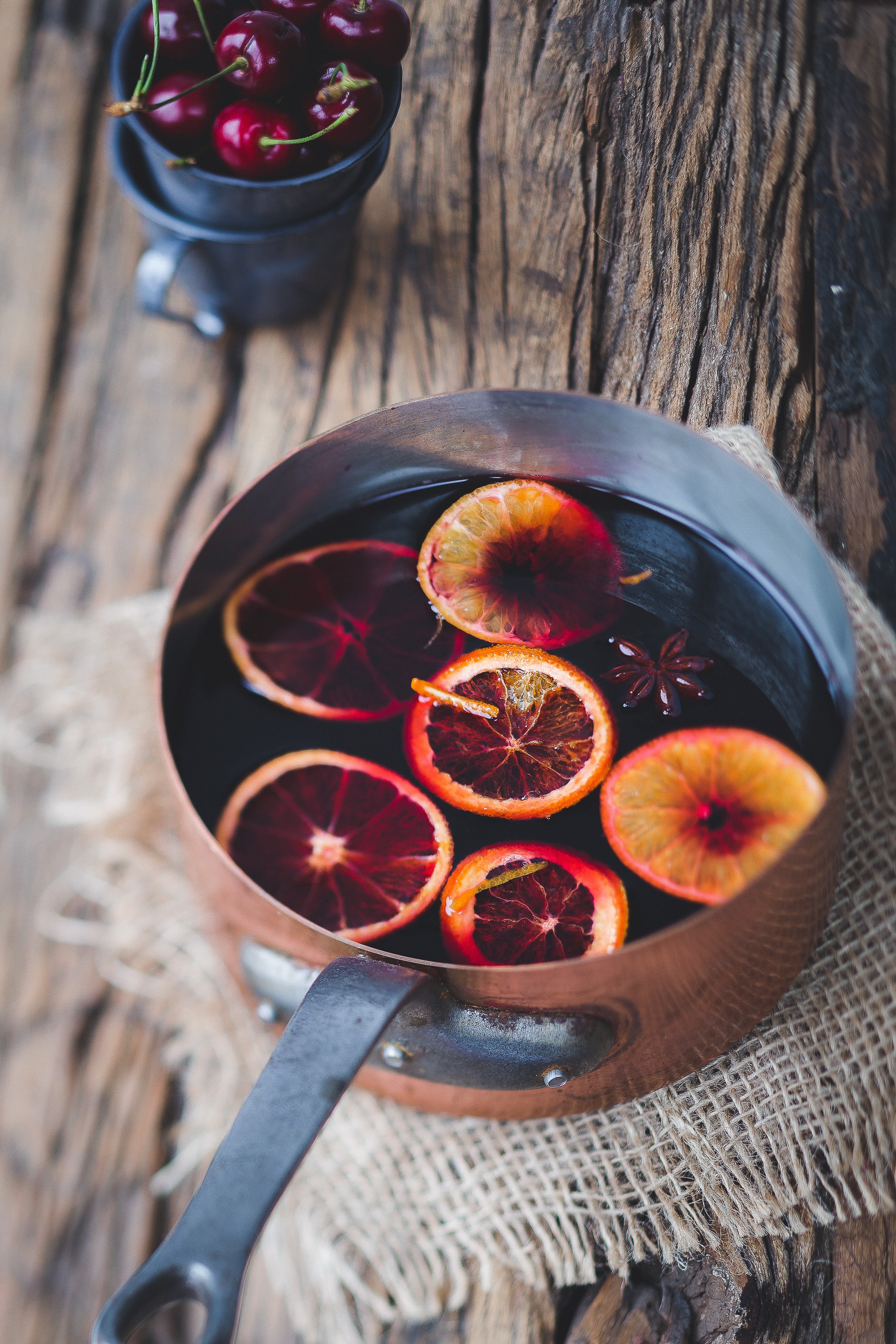 Where every course could contain chocolate, a fantastic dish an example could be for starter coca dusted scallops, mains turkey mole and a chocolate pudding.
Snorting cocoa:
We know that that the nose is an integral part of the sense of taste as well as the sense of smell, in fact 90% of what we eventually taste is influenced by aroma so by inhaling cocoa powder – with an added hint of raspberry or of ginger and mint to enhance the experience – you should be able to taste the chocolate as well as smell it for at least the next hour with none of the calories. How does it work? All you need is a shooter - a small Perspex spring-loaded device.
Spoon a small amount of the flavoured cocoa powder onto the two tiny pans. Position yourself over the shooter so that your nostrils are just a few centimetres above the pans and on the count of three, inhale and trigger the device.
The result is an explosion of pure chocolate bliss.
If you enjoy a tipple you can try your hand at pairing chocolate and wine, beer or whiskey, try some of the superb chocolate wines and liqueurs.
Lots of breweries are waking up to the power of chocolate Nailmaker brewery in Barnsley Yorkshire have produced a Chocolate safari imperial stout made with cocoa nibs and coming in at 5.6%. also Waterton's reserve gin has included cocoa nibs in its botanicals in their signature Gin.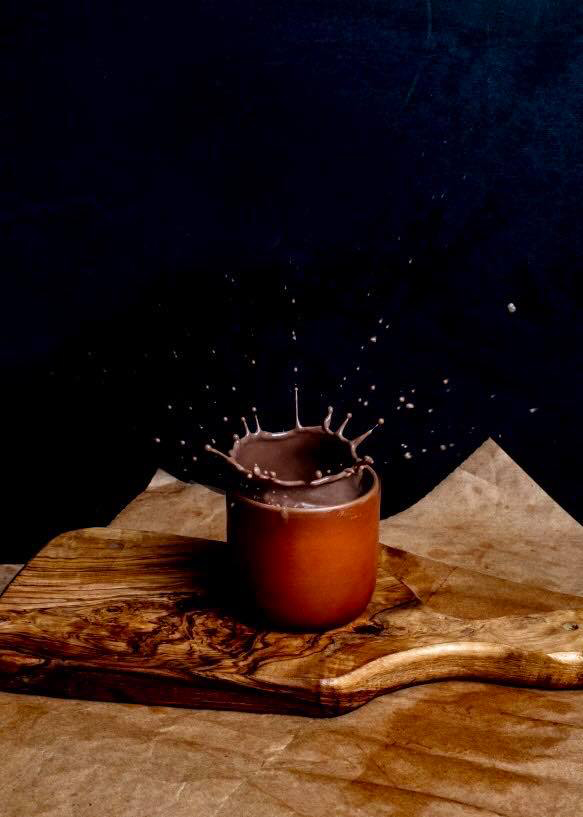 Drinking Chocolate:
Xocolātl (pronounced sho-co-lotl, which means "bitter water") is a hot (or cold) drink that is combined with water and ingredients such as vanilla, cinnamon, and crushed cacao beans, it was first created by the Aztecs. Alternatively, there is the more traditional (European style) drinking chocolate made with milk or cream.
Fine flavour, single-origin chocolate bars:
The new foodie revolution for chocolate is the micro-batch and small batch bean-to-bar makers. The UK is leading the revolution, which includes a focus on provenance, sustainability and Fairtrade; chocolate makers are often creating direct relations with cacao farmers from around the world to help harvest quality cacao beans. The bars from these makers reveal the complexity of notes (flavour) derived from the processing of the cocoa bean.
Chocolate Masterclasses:
You could take a class together, and learn more about chocolate. There are a number of chocolate related classes being offered through cookery schools, chocolatiers, and various chocolate shops.
Learn how to pair chocolate and wine, make truffles, and how to taste chocolate like the experts.
Make a chocolate hamper
Buy a selection of special chocolate items, put them in a wicker basket, add some red roses and tie with a ribbon
Cocoa butter spa treatment
Many health club offer Chocolate based treatments or you could make a hamper up using cocoa butter-based products check out the body shops range.
Chocolate Event:
And when we are all able to travel again why not plan an excursion around a food or chocolate festival for example in York, Ramsbottom, London, or other cities?
Why not immerse yourself in chocolate and explore the chocolate history of a European city guided by your very own master chocolatier tasting and learning as you do. Coeur de Xocolat have been leading small groups from 4 people to 20 to:
Bruges, Colne, Brussels, and Paris for the last four years
International Chocolate Trip:
Some bean-to-bar makers are now offering trips to visit their cacao plantations so you can experience first-hand how cacao beans are harvested. Some even offer instruction on the complex process of creating a chocolate bar from the bean. The regions that harvest the cacao trees grow 10-20 degrees north and south of the equator. Trips could include visiting places like Belize, Costa Rica, Ecuador, Venezuela, Peru, Haiti, Grenada, Dominican Republic, Ghana