The lowdown on pastel de nata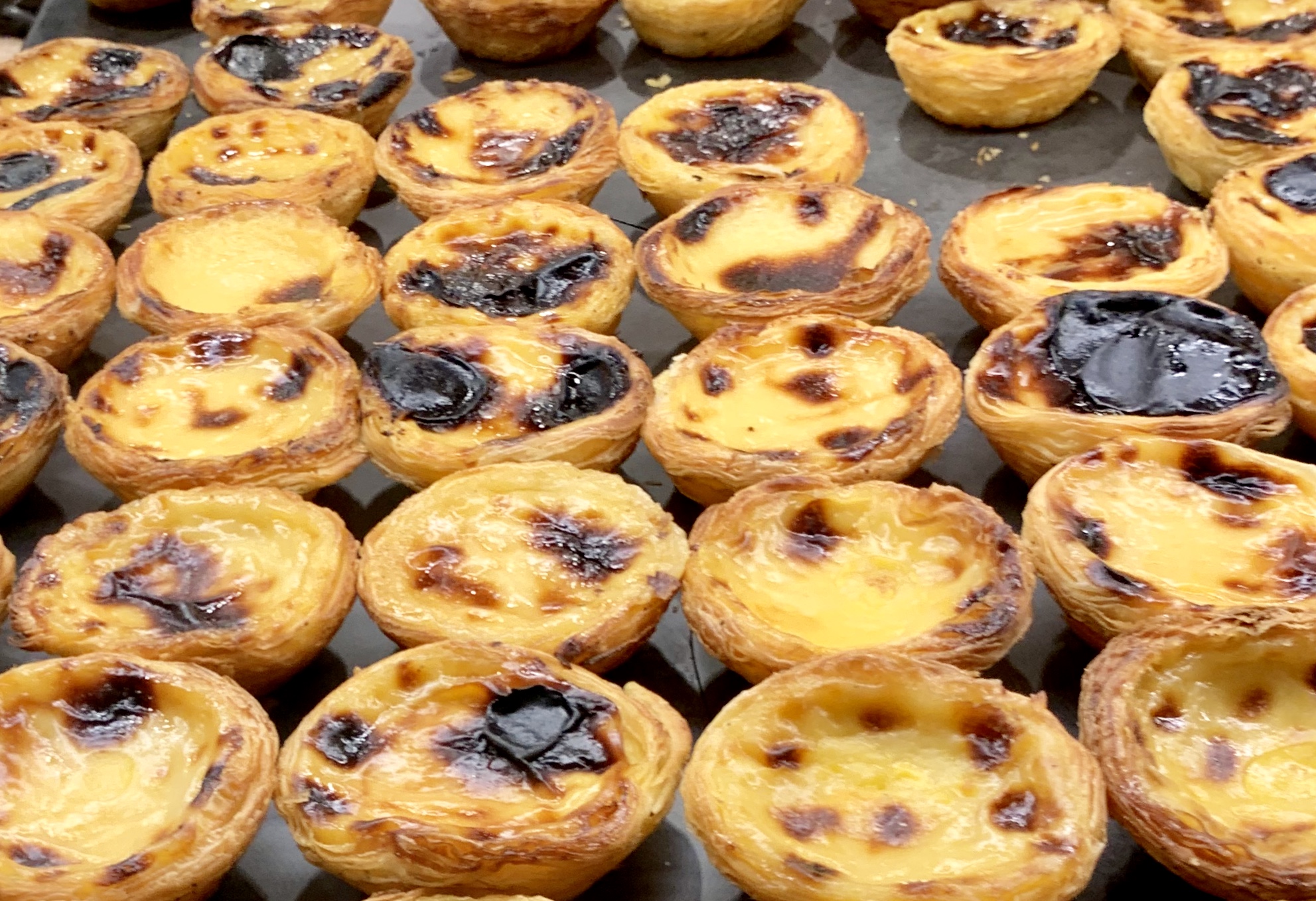 If like me you've spent any time Portugal, just the thought of a pastel de nata will be enough to make you want to rush back.
This well travelled foodie centric country isn't short of its sweet delights, and in cities like Lisbon or Porto, you're never too far from a bakery selling a range of sugary treats.
But in my opinion nothing can quite beat the pastel de nata, There ive said it crispy pastry forms a case for the soft, sweet, custardy filling, with just a hint of cinnamon coming through.
Every region and every baker will have a slightly different twist on the recipe, but for the most part you can expect a mouthful of flaky pastry, complimented with a hit of custardy, sugary yumminess.throughout the country, they're inexpensive and delicious and perfect with coffee.
HIstory
Invented during the 18th century, by monks from the Jerónimos Monastery in Santa Maria de Belem.
At the time, it was common practice to use egg whites to starch religious clothes and alter cloths— which, naturally, which created lots of leftover yolks. Being frugal they found a way to use them up, and they started making delicious, two-bite custard tarts.
Today, Fábrica de Pastéis de Belém, is still located not far from the monastery where the tarts were invented, claims to be the only place in Portugal serving up the original recipe.
They have economical impact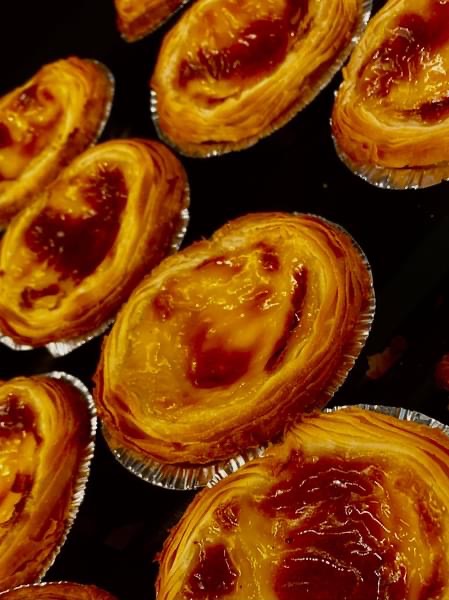 The Jerónimos Monastery in Belém began selling them as a means to survive. In 1820, during the liberal revolution; the monasteries in Portugal were shut down in Belem, someone from the shuttered monastery began selling the tarts in 1837 at a sugar refinery next to the monastery itself. The descendants of that original merchant still bake at the Fábrica de Pastéis de Belém today — and keep careful guard over the tarts' original recipe.
There is an old Portuguese saying that goes, "A bride who eats a pastry will never take off her ring." It is therefore common to spot newlyweds visiting the bakery.
While pastel de nata are native to Portugal, they're now found globally, one pastel bakery worthy of a mention is in Macau: and also many other in former Portuguse colonies
Try my recipe click here